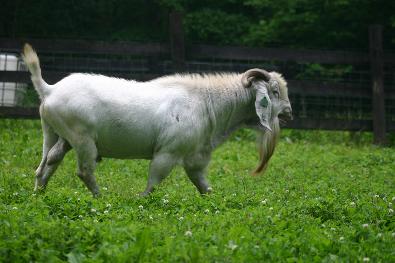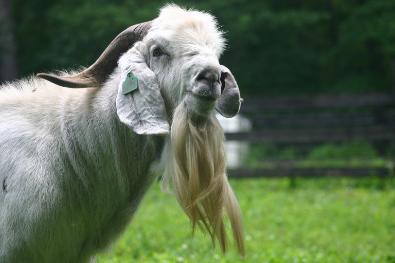 SH NEMESIS
This elite herdsire is a 2019 model created from NJW White 120 Damascus over Dawn Steiger's (Mincey) RSR FB4 personal breeding doe. KRI S522 "Goliath was a son of imported embryo KRI S506 Scandia. This reaches back to the beginning. SH Nemesis has been making large breed standard kids and is a farm favorite.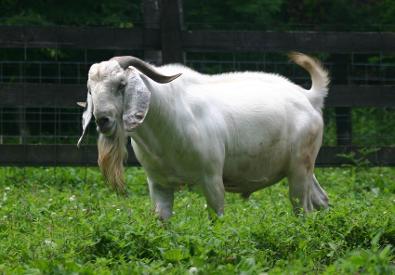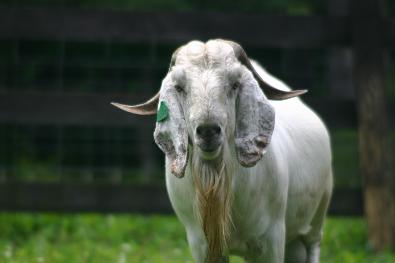 SH BRASS KNUCKLES
SH Brass Knuckles was an Ai project using showcase buck, SH Juggernaut, over the big girl GCS Delilah. His kids have been so exceptional, we have declined to sell this big guy. He was chosen for our 2022 project flush. Come get some kids in May of 2023!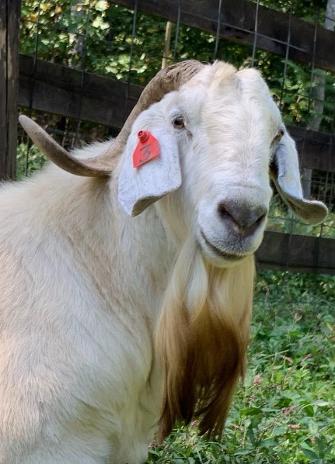 TTS SAVANNAH 3 "BUBBA"
This is the "Old Man" of our farm. He is a son of KRI 512 "Dawie" and doe KRI 560, a doe sired by Y8 over Y6. He has great conformation, long in loin, nice roman nose, and dark black pigment. He is a favorite of everyone who visits our farm. His two sons, SH Powerstroke and SH Bulldozer are making big names for themselves in the industry.

These original genetics are hard to find.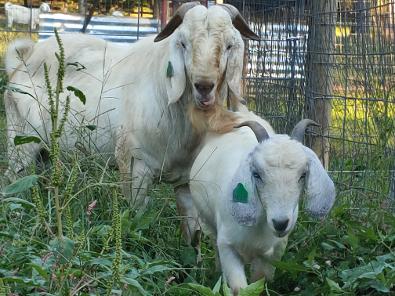 SH 269 Y8'S RAMROD
Shown at left at 11 months. His birth weight was 13.1 lbs. (Much more than we like) He has had an ADG of .61 lbs. He is the creation from and embryo transfer project using KRI Y8 and SH Ireland (WW5 daughter). His two month weight was 49.6 lbs. We brought together two genetic projects on top of each other in the breeding and clearly got an amazing result. He has great height, length, muscling, perfect breed standard conformation, and big cannon bones. We believe Ramrod will be one of the best of all time.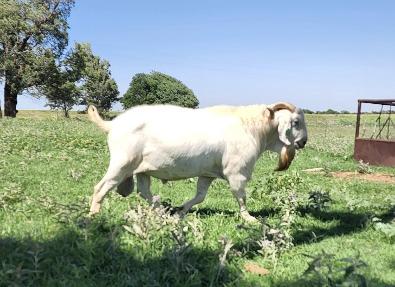 SH Y8's CAPTAIN OF THE GUARD
Pictured left at 3 years old, he is a proven performer. His test breeding yielded breed standard fast growing kids. He is the progeny of the Great KRI Y8 placed over Big Delilah. "Captain" has 1X1 teat structure, dark pigment, big hip and twist, and a nice deep wide chest. He is well on his way of becoming a well-known elite herdsire in the industry. He was selected to cover a large herd of goats in Oklahoma in 2020. He has made a stellar son, PF "Captain Hook" to carry his on his genetics. Expect to see some nice kids in the midwest.
We retained a "Captain" son, "SH Captain Barbossa" which is already rising in popularity with customers due to his amazing kids.
SH CAPTAIN BARBOSSA
This "Captain" son, "SH Captain Barbossa" is already rising in popularity with customers due to his amazing kids. His dam is TTS 825 "Boss", one of the biggest does in the industry.
Pictured left at 15 months.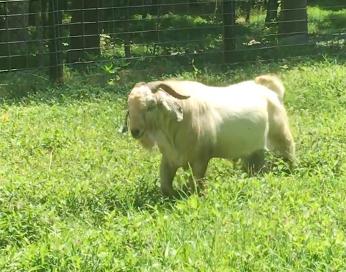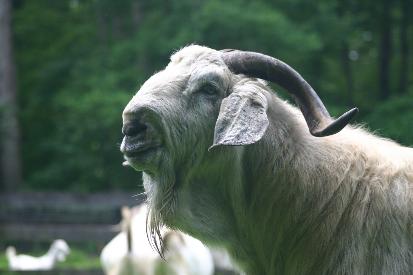 SH JCS35's TORNADO and SH BLACKJACK
JCS 35 was born Feb 22, 1997. His sire was JCS 16 and his dam JCS 19, both born in South Africa. JCS 35 has been the hardest semen to use in the projects. Time passed, collection technique, storage, and transfer has increased the difficulty of using this semen. This has made the offspring of JCS 35 very rare and valuable. Savanna breeders have noted the return of breed standard features to kids from these older lines. We believe the total offspring count of JCS 35 in the entire country, from all the breeder's projects, is 5 males and 5 females.
Sleepy Hollow's Tornado shown left, at 2 1/2 years old, and Blackjack have lived up to this legacy and have not disappointed anyone who has seen them.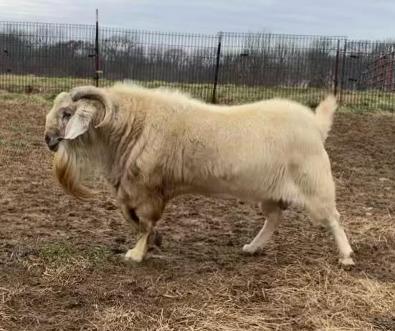 SH BARRICADE
This beast was created with KRI Y8 semen over Penny. This was an amazing match up for size. Eric and Michelle Martin were able to peal away this keeper from us. This buck has drawn the eye of Koenie Kotze', with messages to Eric.
We are pleased to provide elite stock to best match up with a customers market.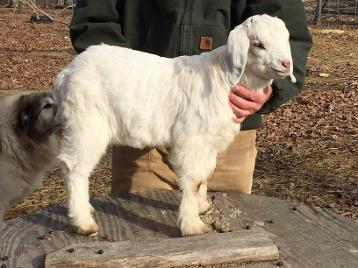 SLEEPY HOLLOW'S JCB # 113 "HERCULES"
Shown upper left at 1 month. He is a son of Catapult and Penny, who are some of the largest savannas in the industry. He was 10.2 lbs at birth with a wean weight of 52.3 lbs at 75 days (ADG .56 lbs/day). Shown right at 3 years old. Michelle Cofer of Elk Creek Savannas in Forest, Virginia is his owner, and reports he is developed well in her field environment. He is adding muscle and height to her commercial offspring increasing her profits.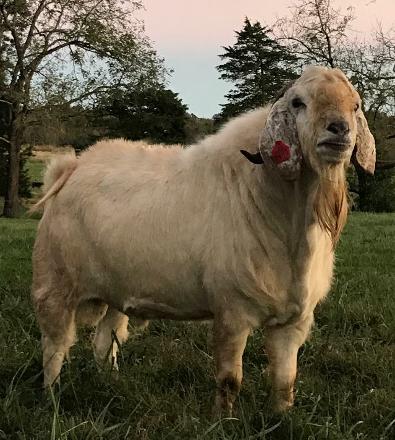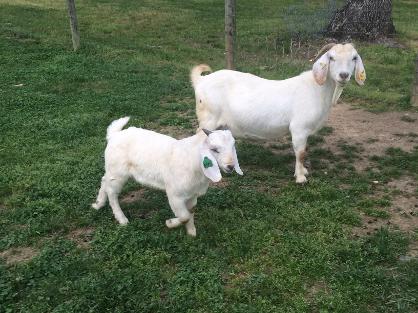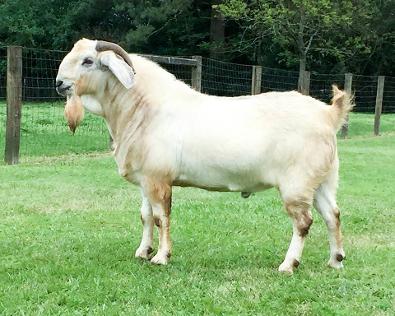 SH 175 "BABYFACE NELSON"
He is a twin son of Pretty Boy Floyd and Penny. Penny has become known as the great Buck Maker. She weaned the twins (Babyface Nelson and Cool Hand Luke) at 93 days with weights of 66.5 and 61.5lbs. "Babyface", shown upper left at two months old, walking with penny here in Virginia. The upper right pic at 2 years old at his home at 3 oaks goats in Texas. Babyface was selected for the cover of the May/June 2019 issue of Goat Journal magazine to feature the Savanna breed. What a great honor.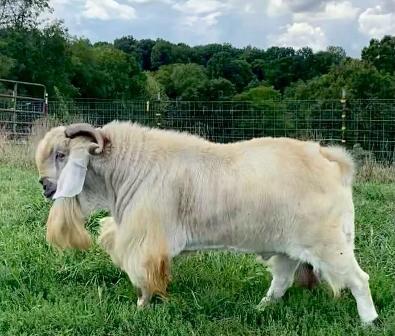 SH ZEUS' THUNDER BOLT



This elite herdsire is the son of JCS55 (Zeus) and TTS 825 "Boss" from our 2018 genetics project. This prolific mating pair should provide a synergistic genetic match-up. Both Zeus and Boss have a proven history of offspring that are top performers for almost a decade. This is the type of metrics we use with older genetics. We are excited about this "new" old bloodline antique. Shown left at 2 1/2 years.



www.sleepyhollowsavannas.com